This week's Sketch of the Week is from 9th grader, Penelope Fisher. The word of the week was "Antique."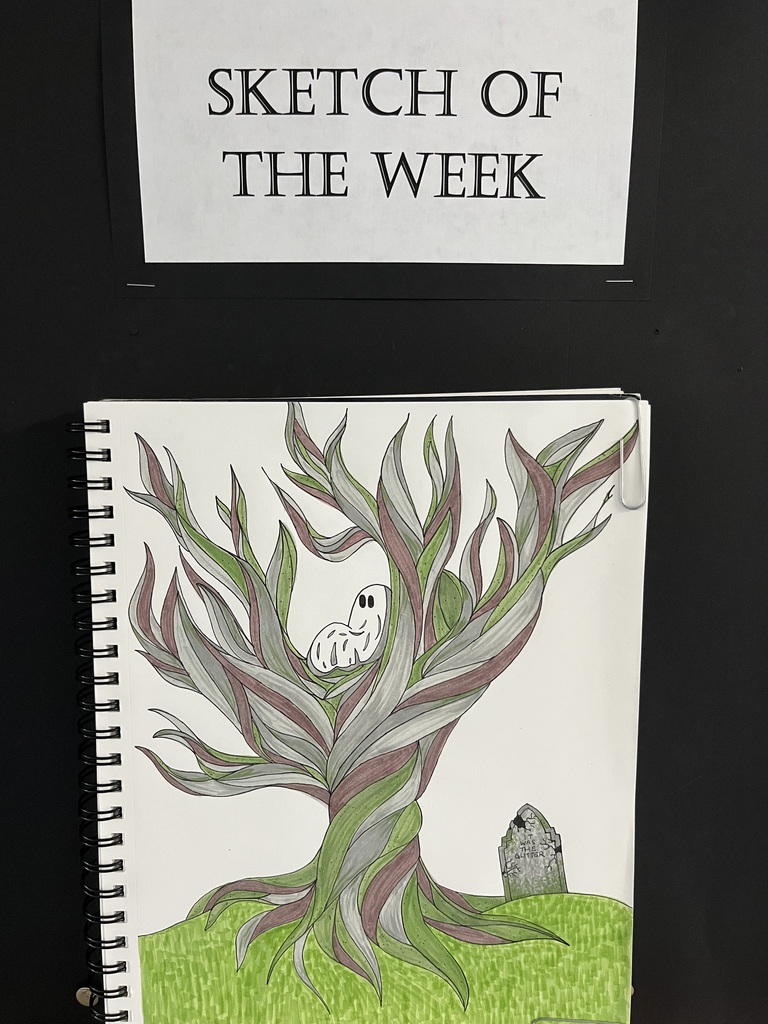 Congratulations to the contestants who participated in the River Ridge Contest! The Seneca Dairy Team 1 took first place out of 27 teams at the contest and Brett O'Kane as top overall individual and Carson Sime 10th overall individual! Seneca Livestock Team 1 placed 13th/34, Team 2 21st/34, Team 3 26th/34 and Team 4 27th/34. Way to go Seneca FFA!

News from the lunchroom. Justin from Sustainable Kitchens came to visit us to start our process of adding some new lunch items made from scratch. Tuesday and Thursday the kids had the Fresh Fruit and Vegetable program. Tuesday they also had Jicama and Thursday they had Cotton Candy Grapes! Today was a student and staff favorite, Subs!


Save the date! Parents and Community members are invited to attend.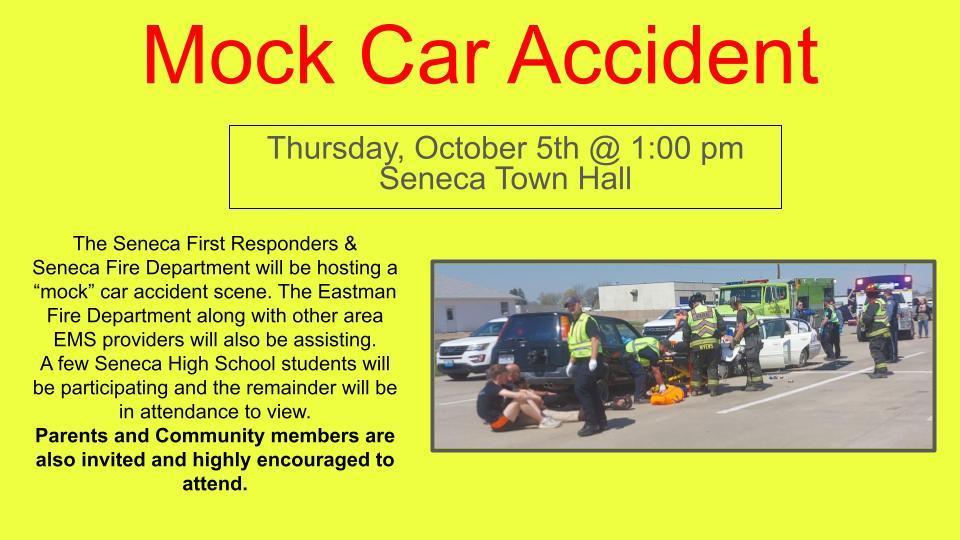 The Seneca Area School District Is taking applications for the following coaching position: High School Girls J.V. Basketball If interested, send credentials and references to: Seneca Area School District, District Principal 202 Main St, Hwy 27 Seneca, WI 54654 Application Deadline: October 31, 2023 or until the position is filled. See the District website
http://www.seneca.k12.wi.us
for details. The Seneca Area School District does not discriminate in its employment practices, in accordance with state and federal civil rights law. See the website for complete civil rights information.

This week's "Sketch of the Week" is by 9th grader Grant Sime. The theme was "Good"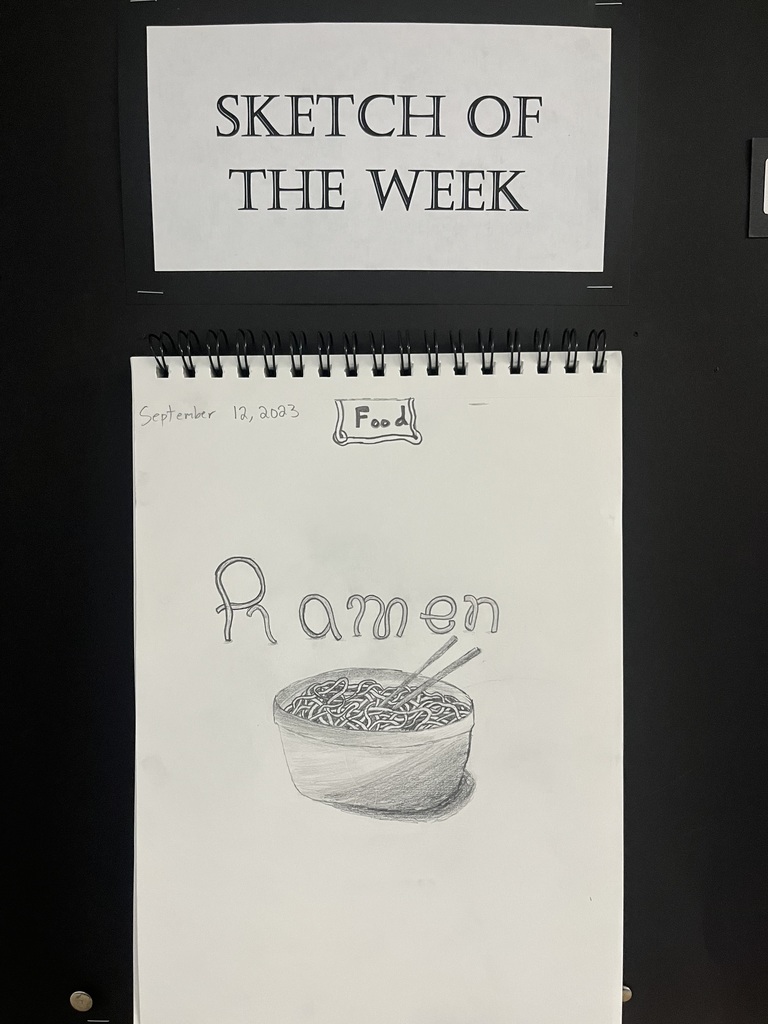 Due to the 7:30 start time for the football game tonight, parents night announcements will be at 7:00pm and NOT at half time. This is for HS/MS Football, HS/MS Cross Country, & Soccer.

The September Board of Education meeting agenda has been posted to the website. The meeting is Monday, September 18, 2023 at 7:00pm in room 106.

Congratulations to 7th grade Cross Country runner Millie, on her 10th place finish at North Crawford's Goat Hill Classic.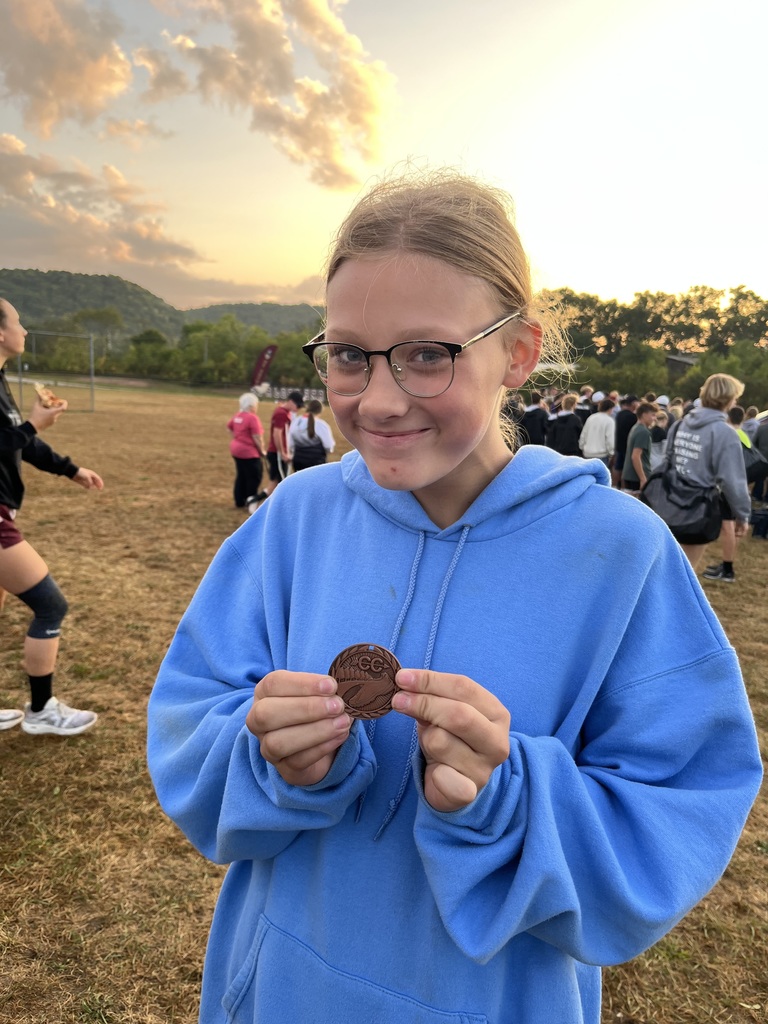 Good Luck HS Boys Soccer vs Platteville/Lancaster @ 5 pm in Platteville Players dismissed @ 2:15 pm to get dressed and meet the bus in PDC, bus leaves PDC @ 3 pm.***

Tomorrow night's football game in Seneca will begin @ 7:30 instead of 7:00. It is also Parent's night.

News from Artsonia!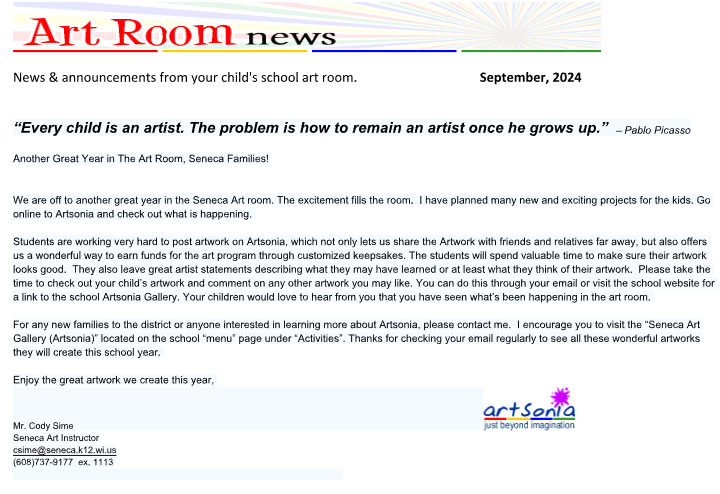 Reminder that tonight's MS volleyball games at North Crawford will begin at 6:00. The player were informed of this change last week at practice. Thank you.

We will now have a "Sketch of the Week" This week's sketch is from 9th grader Penelope Fisher. Her sketch theme was magical.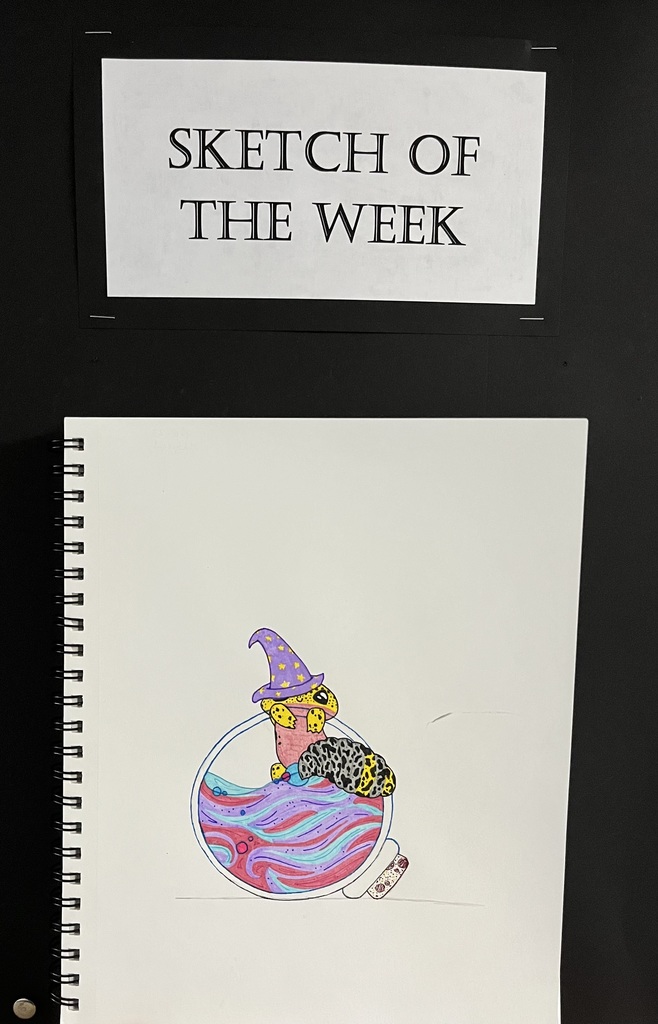 The Seniors are putting together a monthly bulletin board dedicated to our teachers. September's "Teacher of the Month" is Mr. Davies!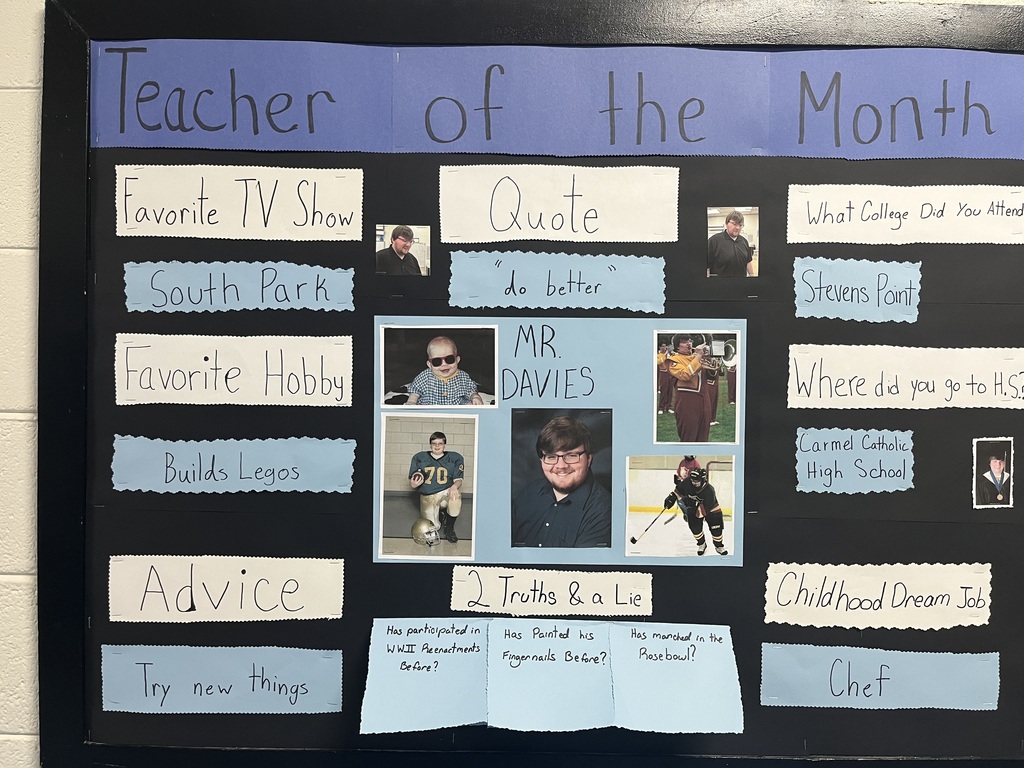 Stop out this Saturday and support the Trap Team!!